Market: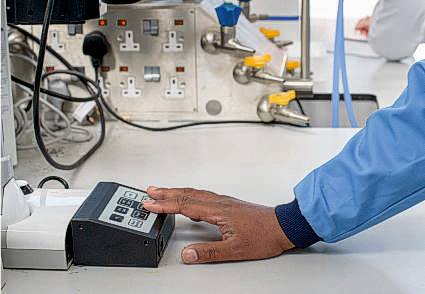 Education
Project Background:
MKC were approached by one of the UKs leading Audio Visual manufacturers to develop and produce a modular interface solution incorporating custom HMI Keypad, ElectroniCase Enclosure and On board Electronics, supplied fully assembled within an 8 working week deadline.
Key requirements:
From the customer:Installation and commissioning within project deadline.
From MKC: Software, Hardware, concept,prototype, volume production, assembly, supply within project deadline.
Our solution:
In house Technical expertise allowed us to carry out the development of the three key pre-manufacturing processes (Membrane Keypad, Enclosure, Electronics) simultaneously to provide a rapid prototype turnaround and so we can identfy any faults and make improvements prior to moving to volume manufacture.
Working with our partners Electronicase and by utilising our own flexible assembly facilities and supporting supply chain we were able to better our customers delivery requirements.
Find out more about how MKC and Electronicase can help you. Please contact our Sales Team on +44(0)1329 281 091 or e-mail sales@membrane-keyboards.com