Custom designed Graphic Overlays manufactured by The Membrane Keyboard Company Ltd (MKC).
Produced in a range of materials with bespoke layout, colour scheme and with the option of selective print finishing and embossing.  MKC can supply Graphic Overlays as a stand alone item or as part of a Membrane Keypad.
How can Graphic Overlays improve my product?
Below are just some examples by market, environment and scenario:
Fire  – UL / FR Rated base material substrate.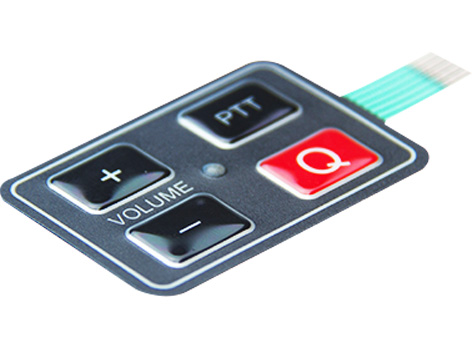 Point of Display – UV resistant, durable, cleanable.
Military / Marine – IP rated with continuous unbroken perimeter rear adhesive, durable, cleanable.
Hidden Icons and Keys – Secret until lit print in a variety of tints down to dead front.
Visual Impairment – Braille Embossing.
Key Location – Embossed switch positions.
All of which can be produced in a variety of custom designs, colours and finishes to provide a striking representation of your product in the field.
Find out more about our Graphic Overlays and Labels here
Please do not hesitate to contact our Sales Team on +44(0)1329 281 091 or e-mail sales@membrane-keyboards.com to discuss your project requirements.