Full & Selective Backlighting Solutions
Create full & selective backlighting solutions by incorporating RGB LED Light Tiles onto your PCB Keypad Assembly (PCBA). Ideal for light sensitive environmentsand applications where consistent diode emission is required for prolonged periods of time. Low operating temperature & power consumption, long life cycle and full customization make RGB Light Tiles an increasing popular backlighting solution.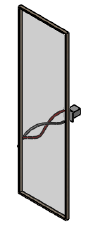 Product Features
Custom designed.
Maximum size of 700 x 700 x 3mm.
Hard wired to PCB board (2 x wires) with the light tile being adhered into position on the PCBA.
Can be manufactured to allow for mechanical fixtures & components on the PCBA and designed to fit around available land on the board.
No background noise like other backlighting solutions such as Electroluminescence (EL).
Further enhancements to the light effect can be achieved by adding selective tinting and secret-til-lit prints to the Graphic Overlay.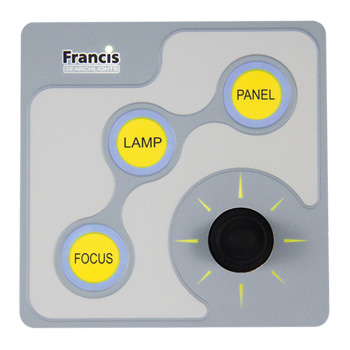 Typical Power Requirements
Yellow, Red, Amber or Green LEDs:
LED operation voltage circa 2.0V.
Current circa 10mA~15mA no more than 20mA.
Blue or White LEDs:
LED operation voltage circa 3.0V.
Current circa 10mA~15mA no more than 20mA.
Other colours available.
Follow this link to download the RGB Light Tile Product Sheet
Find out how we can offer backlighting solutions for your application:
Call us on +44(0)1329 281 091, email: sales@membrane-keyboards.com or visit www.membrane-keyboards.com­­